About 6 months ago, Liz from the design team came upstairs to the office to show us a new prototype apron she had made from striped navy and white denim with red straps. I jumped up in excitement because I immediately fell in love with it. I'm always one for a stripe, especially one that gives a nautical feel. This, along with a pop of colour from the red strap had me completely smitten!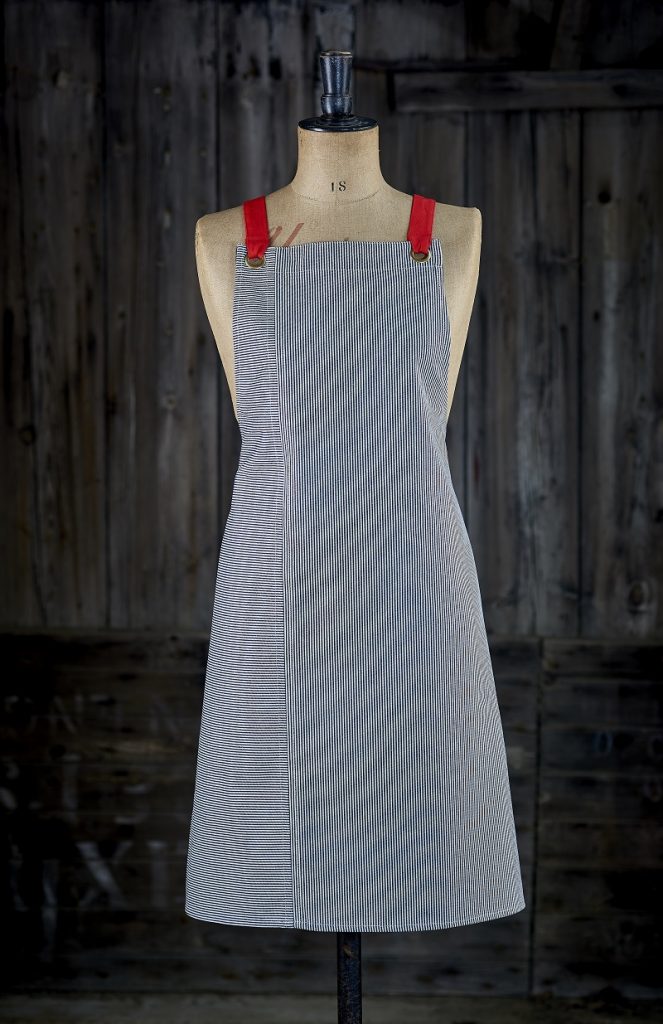 Liz, seeing my excitement, offered to let me try it on and once I was strapped into it.  I realised that although I loved the look, the actual brilliance of this apron is the cross back which makes it fit like a glove.  I never really appreciated that the cross back, as well as creating a stylish look, is a fantastic way to make a standard apron fit all sizes of people.  The cross back allows the straps to shorten and lengthen at the neck which means all heights are catered for, this also applies to the width which accommodates all body shapes and most importantly makes it really comfortable to wear, almost like a dress.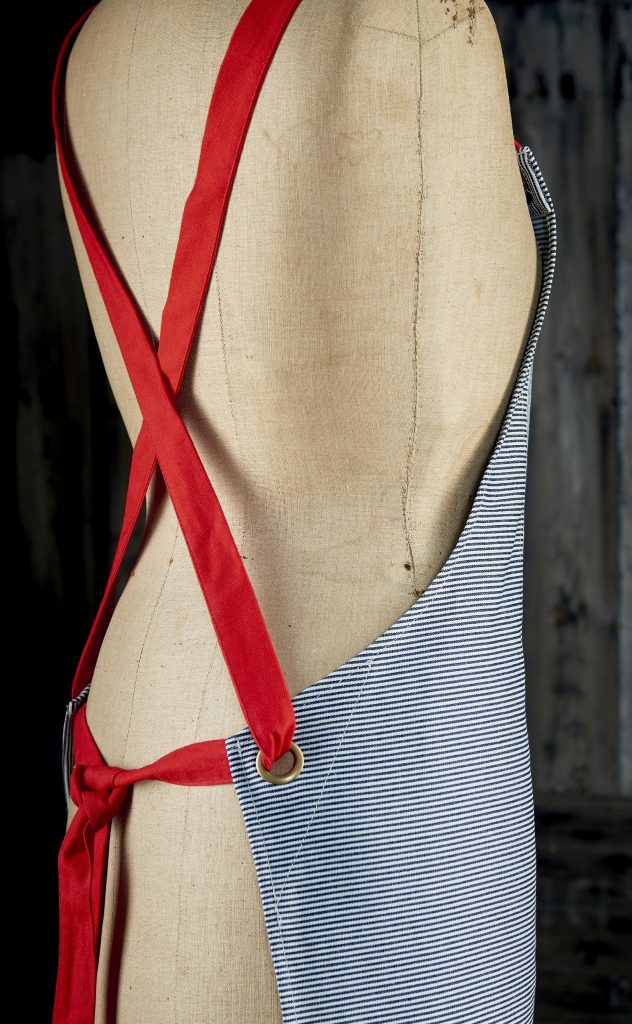 For restaurants, cafes and hotels with a number of staff, cross back aprons are definitely the way to go to suit everyone.