Manufacture Pantone Matched Clothing
What Pantone colour do you want your garments to be?
Are you looking for a supplier of pantone matched clothing for your company or organsiation?
We are specialists.  If you give us your Pantone reference, or CMYK, we can manufacture the following garments and match to the colour for you.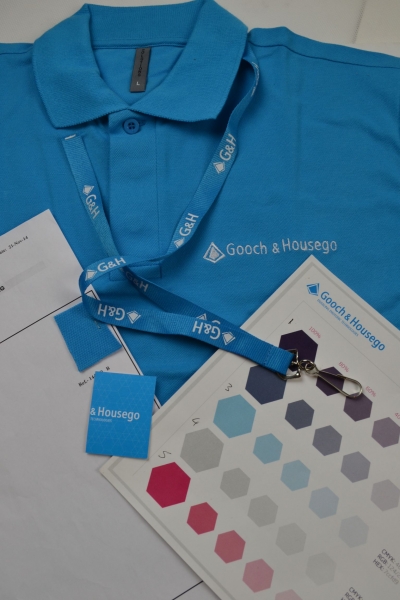 Our careful attention to your order means that the process from start to finish will give you confidence in the final result.  Take a look at some of our gallery images at the bottom of the page or let us show you same examples of our work to feel and see the quality yourself.
Quality
We manufacture using good quality "long staple" cotton. This means that the finished product will be soft to the touch, smooth, and will hold shape well.  The stitching and finish of features such as the plackets, neck tape, and buttons are all to a high standard, straight stitching, no missed stitches, uniform in size.  We supply customers where accuracy of the colour match is essential such marketing agencies, corporate businesses, charities and retail
Process
Once you place an order with us we will dye fabric to match you pantone colour and send you a swatch for you to approve.
When you have given us approval we will then dye the fabric ready for us to manufacture the garments.
As soon as the garments are completed we will print or embroider the clothing with your design or logo.
Minimum orders
T shirts, polo shirts and sweatshirts – the minimum order is 100
Caps – the minimum order is 576
Aprons - the minimum order for aprons depends upon the fabric you select. However a good guide for aprons is 50.
Delivery time scales
If we manufacture in Great Britain we can deliver the completed garments within six weeks.
In Europe delivery would be within 8-10 weeks.
India would be delivery within approximately 16 weeks.