We have recently had the honour of working with Maggie from the Michelin star restaurant, The Waterside Inn, in Bray which is run by chef patron Alain Roux.
They were looking for a bespoke, made in Britain apron to sell in the restaurant gift shop and came to Impact Trading with a strong idea of what they wanted. Katt from our design team began transforming the sketch they sent to us full of bespoke ideas, into a reality.
Every component and detail was thought out, sampled and put together. The apron includes woven labels, printed logo, webbing and a beautifully embroidered motto "Taste, season, taste again". The navy Pantone colour has been matched throughout, and coordinates perfectly with pastel blue of the apron.
Michel, Alain and Maggie were delighted with the results so the Roux apron went into production here at Impact Trading which is based on the edge of Milton Keynes on beautiful Rose Lane Farm.
The team at Impact Trading loved working on these aprons as they had unique features, such as the embroidery which is much wider than anything we would normally embroider. The aprons also had a many elements which required precise detail, for example the top stitching for the pen pocket within the larger pocket.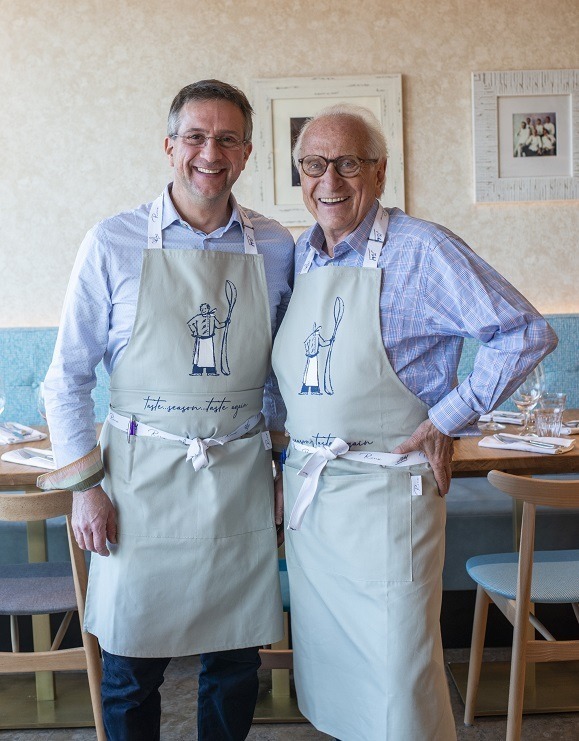 These bespoke aprons made by Impact Trading in Britain are available to buy from the Waterside Inn online shop here