A good place to start is to look at what your Polo shirts need to cope with.
Think carefully about where the Polo shirts will be worn, the environment is key. You want a happy team and wearing a garment that they feel comfortable in and is easy to care for will make a big difference! Think carefully about the roles your team will be performing, what does the fabric need to cope with? If you can answer these questions, you have a head start.
So what are the main fabric options?
Pure Cotton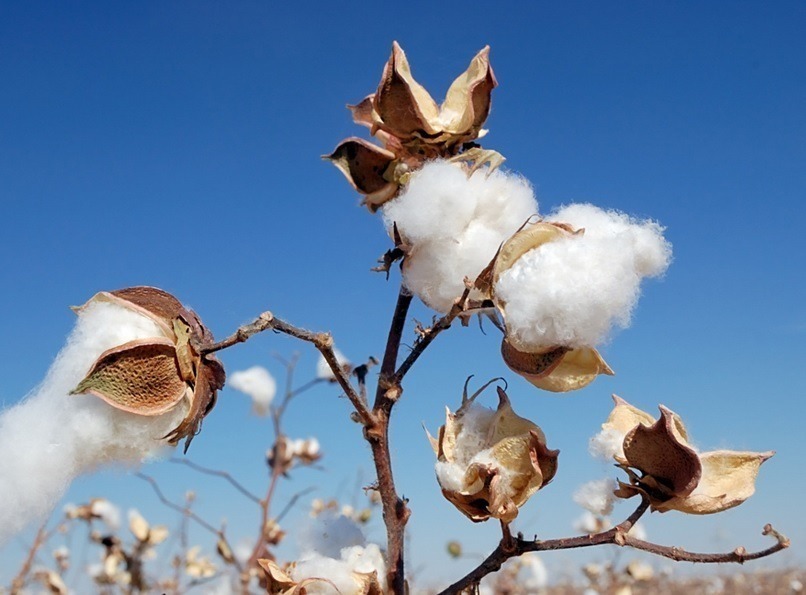 Cotton is a good choice and will perform well in most conditions. It has good moisture wicking abilities, breathability and decent durability. Being natural, it is also an important product for the growing organic industry. Supporting Fair trade and Organic products is a core part of our business and something that we feel very strongly about.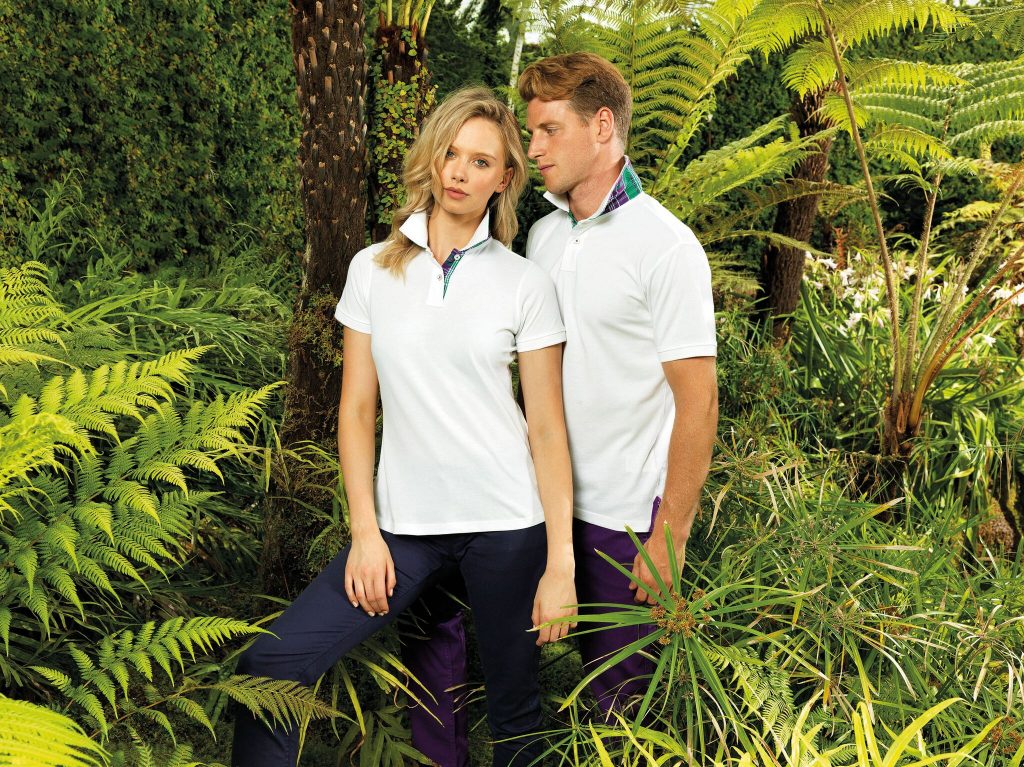 T
There are different qualities of cotton. A shorter stable (fibre) cotton may tend to pill and fade after a few washes whereas a longer staple cotton will last longer and feel better on your skin.
Our Fair trade and Organic t-shirts and Polo's are made from longer staple cotton fibres, giving them that softer, more luxurious feel.
Blended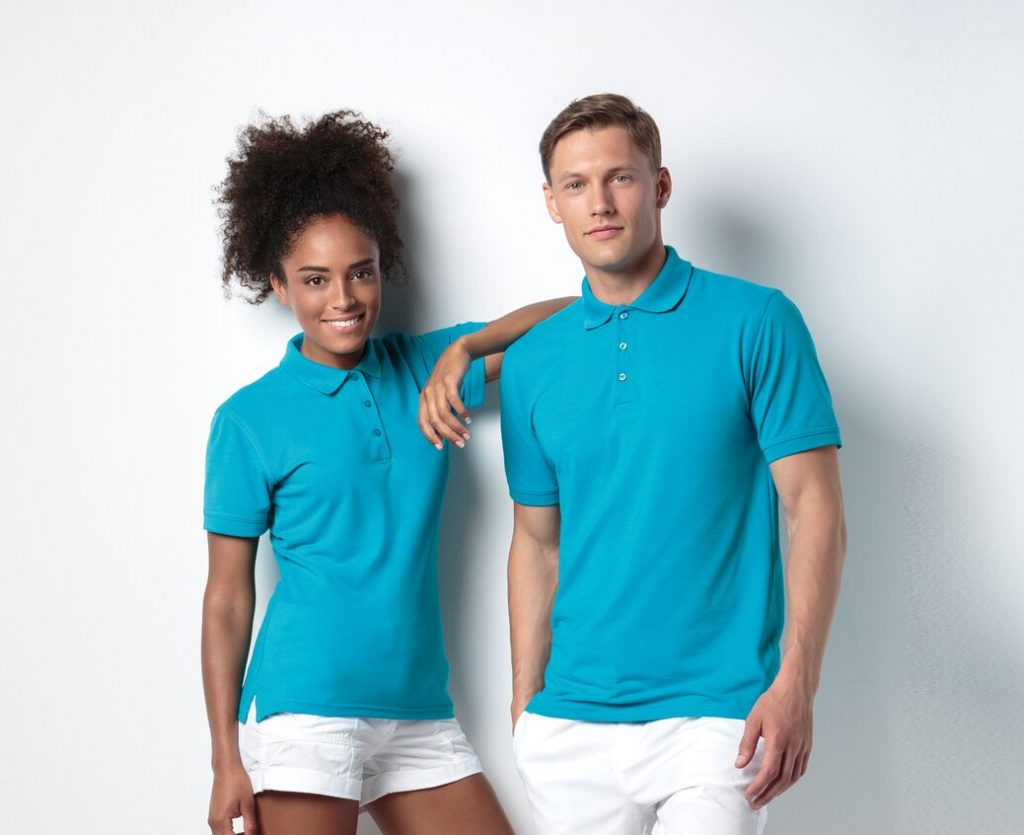 If you know that your team will be exposed to substances that might stain, then a blended fabric is a good choice. A common combination is 65% Polyester 35% Cotton. This will give the natrual feel and benefit of cotton but have the added durability of a man-made fibre. The Polyester will allow the Polo shirt to be washed at much higher temperatures, with little need for ironing. Long periods of exposure to sun light will cause cotton to fade and the polyester will combat this. Blended Polos are a good choice for people working outside for long periods of time.
Polyester
In the past we haven't always considered Polyester the most comfortable fabric to wear but fabric technology has made a huge difference. The texture and performance of polyester has changed considerably. Polyester is so strong and durable, it doesn't wrinkle or shrink. When you combine this with the advances in fibre technology, you have a very useful product.
Fact – Polyester does not retain moisture like natural fabrics and will only absorb 0.4% of moisture. Which is why it is such a good choice for Performance wear.
Performance Polyester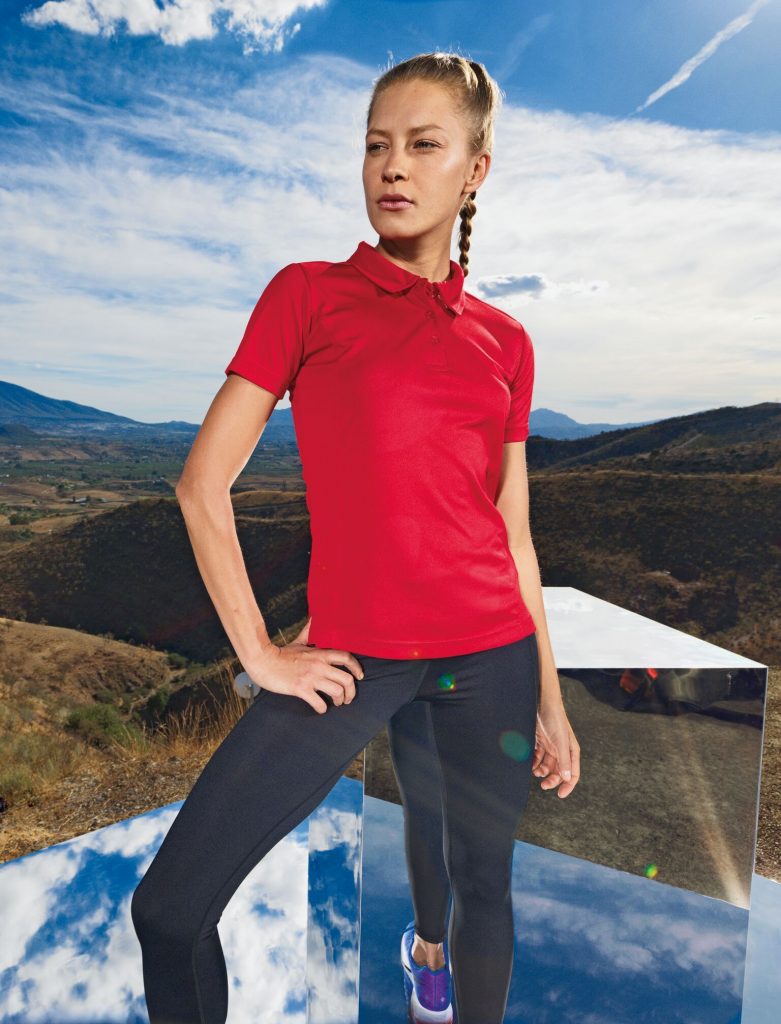 100% Polyester Performance Polo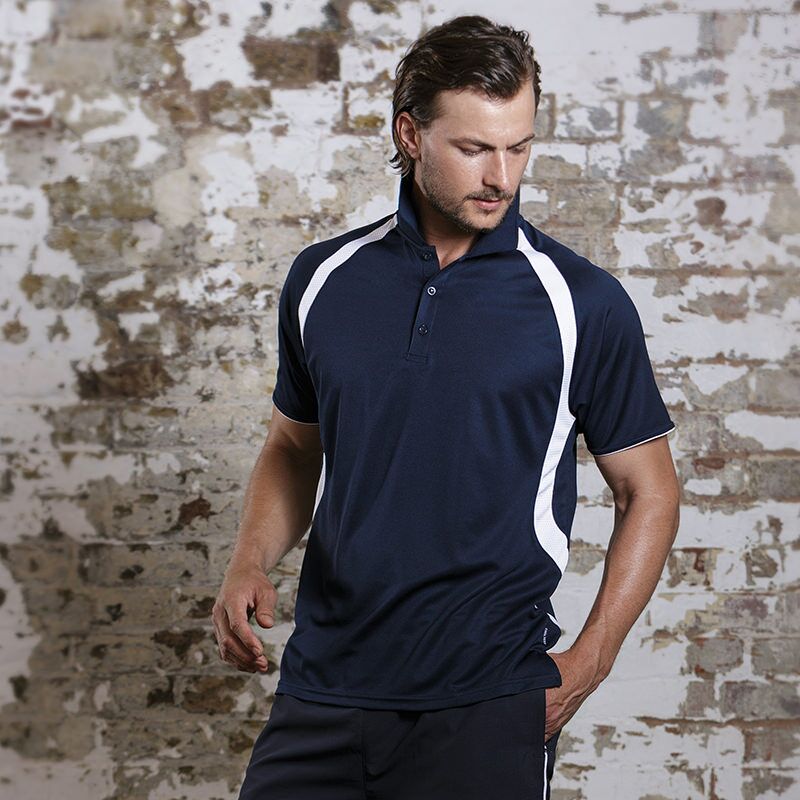 Engineered manmade fabrics are making a huge impact and are being used not only for Sportswear but for a whole range of garments where the wearer can benefit from their properties. Our Performance Polos have a  range of properties, including moisture wicking, UV protection, odour reduction, soft finishes plus all the durability that manmade fibres can offer.