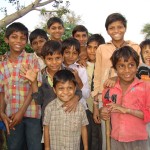 Well we have great news.  I am pleased. Very.
We are about to introduce School uniform which is Fairtrade certified!  Hurrah.  To start with white, red and sky blue polo shirts, white t shirts, navy and red sweatshirts.  As more schools ask for more colours we will add them to the range.  Helen, Lisa, Natalie Jenny and I have been thinking about this for a while.  We already supply many schools with uniform and it seemed such an obvious idea to offer a Fairtrade option.
Of course nothing is that simple – I wish it was!  Supply, quality, reliability and stock holding, all need to be thought through. 
But here we are about to launch. 
 I am happy!