Ethical Certifications
We want you to know what ethical certifications each product carries.  So above each product in our catalogue is an icon which shows you the certification for that product.
If you click on the icon you will be given more information and often a link to that site.
Our main certifications/codes are:-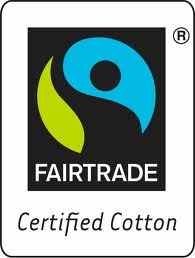 Fairtrade Certified
We consider this the highest level of ethical certification in the clothing industry.  The monitoring begins with the cotton farmers.  Through the Fairtrade premium the farmers are guaranteed a fair price for their cotton.  Monitoring continues to take place and includes the spinning, weaving, dye process, cutting, sewing, printing and embroidery.  The cotton we use for our own "Cotton Roots" garments is grown by Pratima Organic Group in India.
Find out more from www.fairtrade.org.uk
Watch the "Choose Fairtrade Cotton" video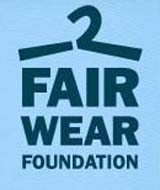 Fair Wear Certified
The Fair Wear Foundation (FWF) is an independent, non-profit organisation that works with companies and factories to improve labour conditions for garment workers. A strong certification during the manufacturing process, although the cotton farmers are not included in the monitoring.
Find out more from www.fairwear.org
Watch the "Fair Wear Formula" video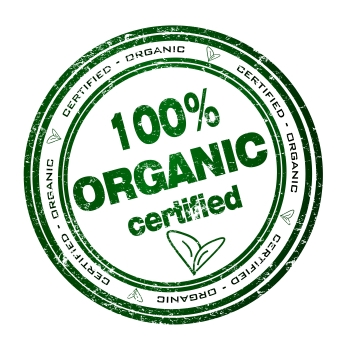 Organic - usually GOTS certified
Organic cotton is grown according to the principles and rules of organic agriculture which are specific and defined by law. Most of the organic clothing we supply is certified by GOTS - Global Organic Textile Standards.  GOTS certification is a comprehensive monitoring process from the growing cotton stage throughout the manufacturing process.
Find out more from www.global-standard.org
Watch the "Global Organic Textile Standards" video
 

Organic Content Standard Certification

 
This scheme verifies that a product has met organic standards throughout its journey – from raw material to finished product. When we certify to OCS standards, we work with producers to ensure a final product contains the accurate amount of a given organically grown material.
OCS has two different types of Certification: 
OCS 100 logo is used for only for product that contains 95% or more organic material.
OCS blended is used for products that contain 5% minimum of organic material blended with conventional or synthetic raw materials.
Find out more from www.soilassociation.org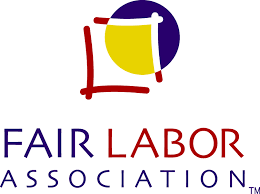 Fair Labor Foundation 
Is voluntary code of practice where socially responsible companies work to meet international labour standards. FLA is a collaborative effort of universities, civil society organizations and socially responsible companies dedicated to protecting workers' rights around the world. 
Find out more from www.fairlabor.org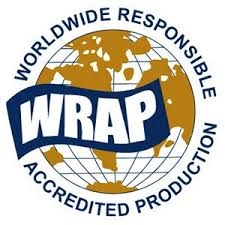 WRAP (Worldwide Responsible Accredited Production)  
An independent, not for profit organisation which runs a certification scheme to show compliance to its 12 principles.  The principles are based upon the rule of law within the country factories operate. Self assessment is carried out and submitted to WRAP. A monitoring company is appointed to evaluate the assessment, and based upon their report WRAP certification is awarded.  Inspection is also carried out periodically. WRAP is principally concerned with the manufacture of clothing rather than cotton production and the cotton farmers.
Find out more from www.wrapcompliance.org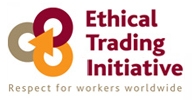 ETI - Ethical Trading Initiative 
 is an alliance of companies, trade unions, and NGO's promoting respect for workers rights around the globe. Members of the ETI must adopt the base code and sign up to implementation principles.  Each members must submit an annual report demonstrating improving standards throughout their supply chain.  Each year the ETI randomly visits a minimum of 20% of its reporting members and audits to ensure their self assessment reports are valid and accurate.
Find out more from www.ethicaltrade.org
Watch the "We are ETI" video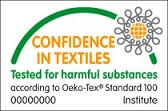 Oeko Tex
Is for textile products to ensure chemicals used throughout the production process are not harmful to the end user. The scope of the human ecological requirements is based on the intended use of the textile. In principle, the more intensively a textile comes into contact with the skin, the stricter the limit values it must fulfil.
Find out more from www.oeko-tex.com
Watch the "Oeko-tex 100" video

Reach - Registration, Evaluation, Authorisation & Restriction of Chemicals
REACH is a European Union regulation concerning the Registration, Evaluation, Authorisation and restriction of Chemicals. To provide a high level of protection of human health and the environment from the use of chemicals.
Find out more from www.hse.gov.uk