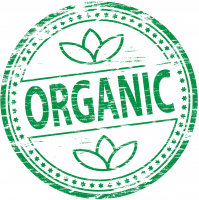 Organic is a legal term with strict criteria. For consumer peace of mind a variety of certification organisations have been created.
GOTS
However now that the clothing industry is developing its organic range there has been a significant trend for garments to be certified as organic by GOTS, and to bring other certification organisation under one umbrella. The purpose is to develop a global organic standard recognized the world over.
Certification and inspection, ensures that standards are adhered to.
Stringent checks are carried out to ensure that no product contains any GM material. Organic farmers aim to produce crops from a balanced living soil. Strict regulations, known as standards, define what they can and can't do. They place strong emphasis on protecting the environment.
Organic farmers use crop rotations to make the soil more fertile. For example, a farmer might graze sheep on a field one year, making the soil more fertile, then plant crops the next and so on.
For further information visit www.global-standard.org
Organic Certified Products