< Back Apron Range - Add your Logo
Apron range - printed & embroidered with your logo.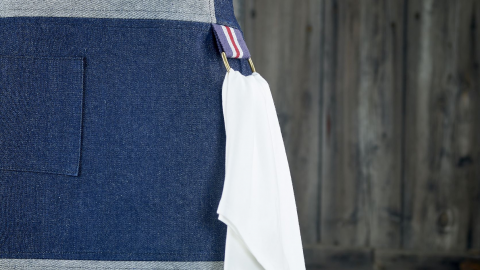 Aprons Gallery - Customer Examples
Aprons Styles
Choose from bib aprons, half aprons, and bistro aprons.
Apron Fabrics
You can choose from 60 degree wash fabric, polyester/cotton, 100% cotton, denim, organic and Fairtrade certified.
Bespoke Aprons
We can manufacture and make aprons to order for you.  Find out more at our "Aprons made to order page".