Embroidering Your Logo or Brand Identity
Stitching a logo - we love this design & proud of our work.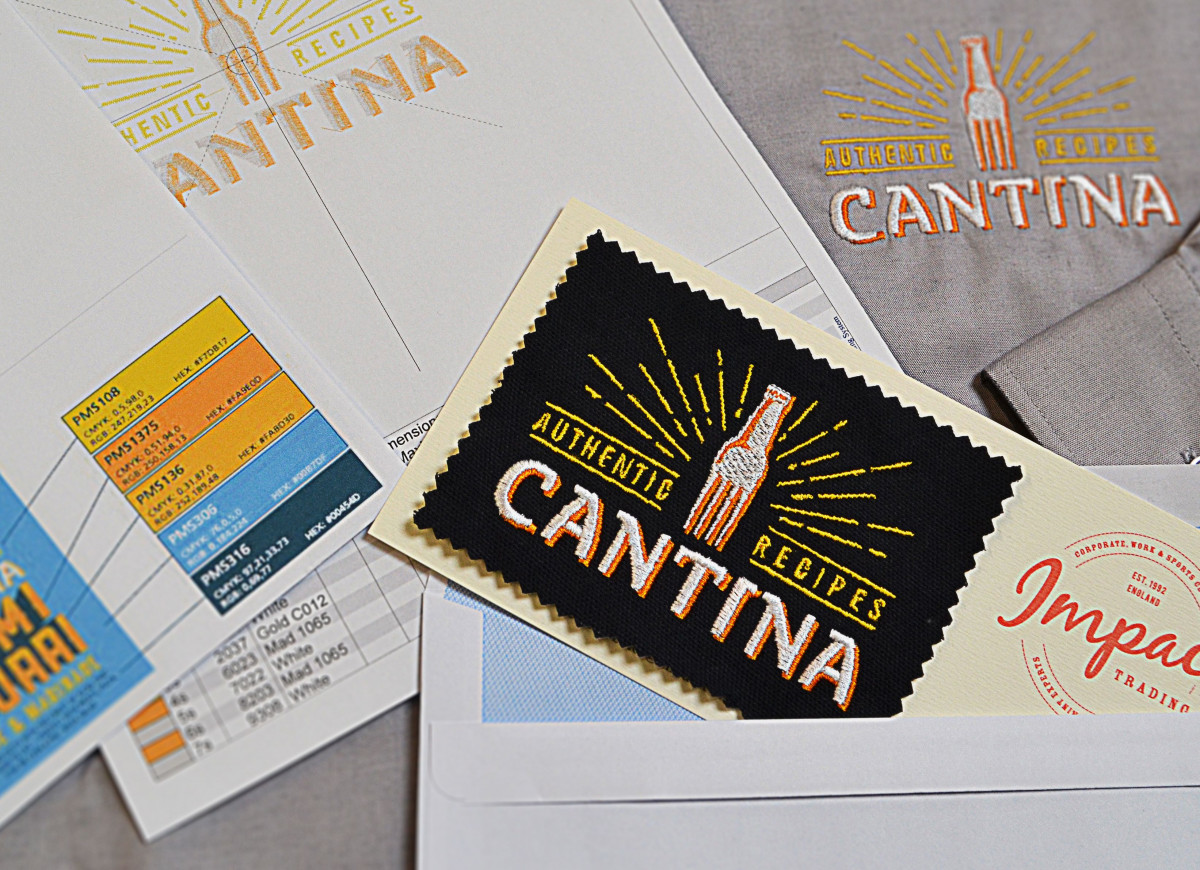 Rayon Thread
We use what we consider to be the very best quality rayon thread.  Rayon has a high sheen and is soft and flexible, creating beautiful, accurate embroidery.
Read more about the sustainability of our thread here.
Choose from polo shirts, business shirts, blouses, jackets, t shirts, sweatshirts and caps. We have an excellent, ethically sourced range - just for you. Go to catalogue here.
We Match Thread to Your Pantone Colours
When you give us the colour references of your logo we will Pantone match to our embroidery thread. We use top quality rayon thread so the colours will not run or fade when washed.  
Embroidery onto garments is a real skill and our staff will make sure the embroidery is straight, correctly positioned and consistent throughout your order.
We specialise in supplying good quality uniform embroidered with company logos.  We add brand logos to polo shirts, t shirts, sweatshirts, jackets and aprons.
Top quality thread -  it will not fade

Straight embroidery in the correct position

Quality clear stitching

We offer advice to ensure the final result is excellent
Sample Embroidery For Approval - Have Confidence!
Once you give us your design we will transform it to a stunning embroidery. We will post to you a sample of your logo so that you can make sure you are delighted with the size and thread colour.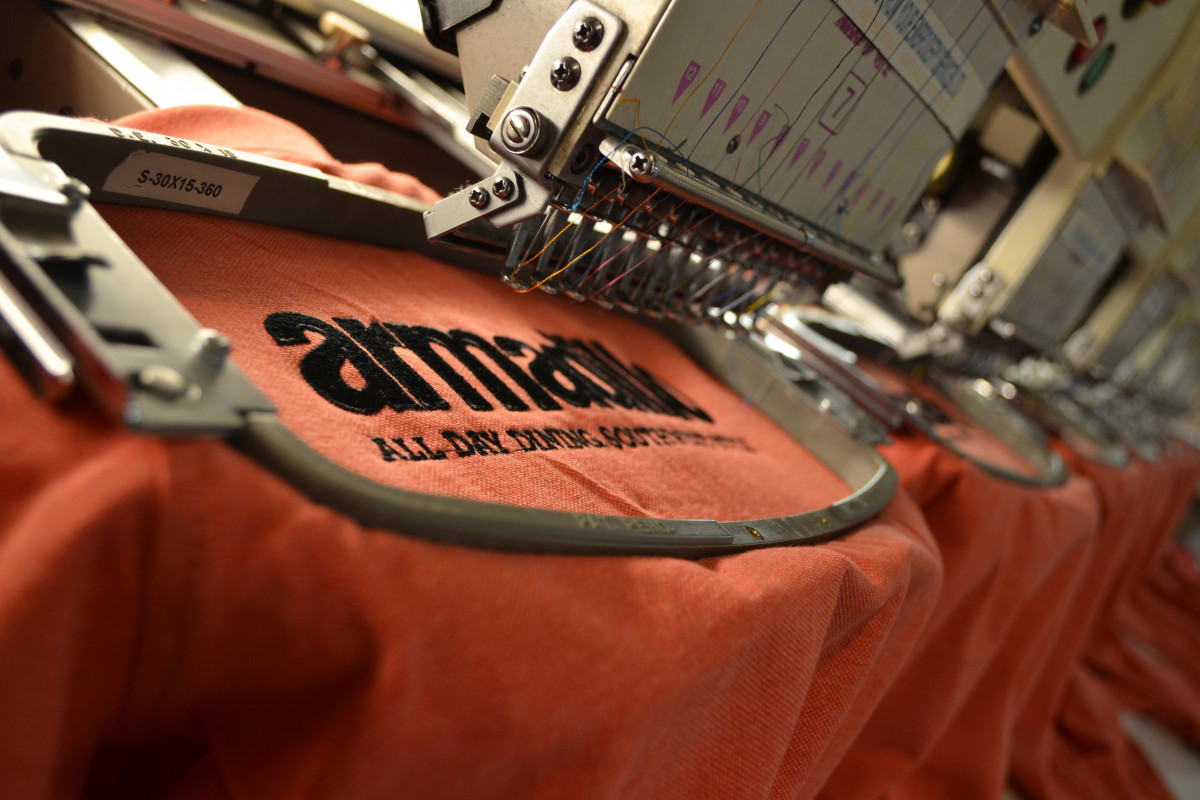 Low Minimum Order - 12
There is a minimum order of just 12 garments or 12 caps for your first order, with us supplying the garments. 


No Minimum Order
On any future orders there is no minimum order.
Although the cost is a little higher on orders of less than twelve.  For orders of 1-3 items, it will be an extra £5 per item. For 4-8 an extra £3 per item and 9-11 an extra £2 per item.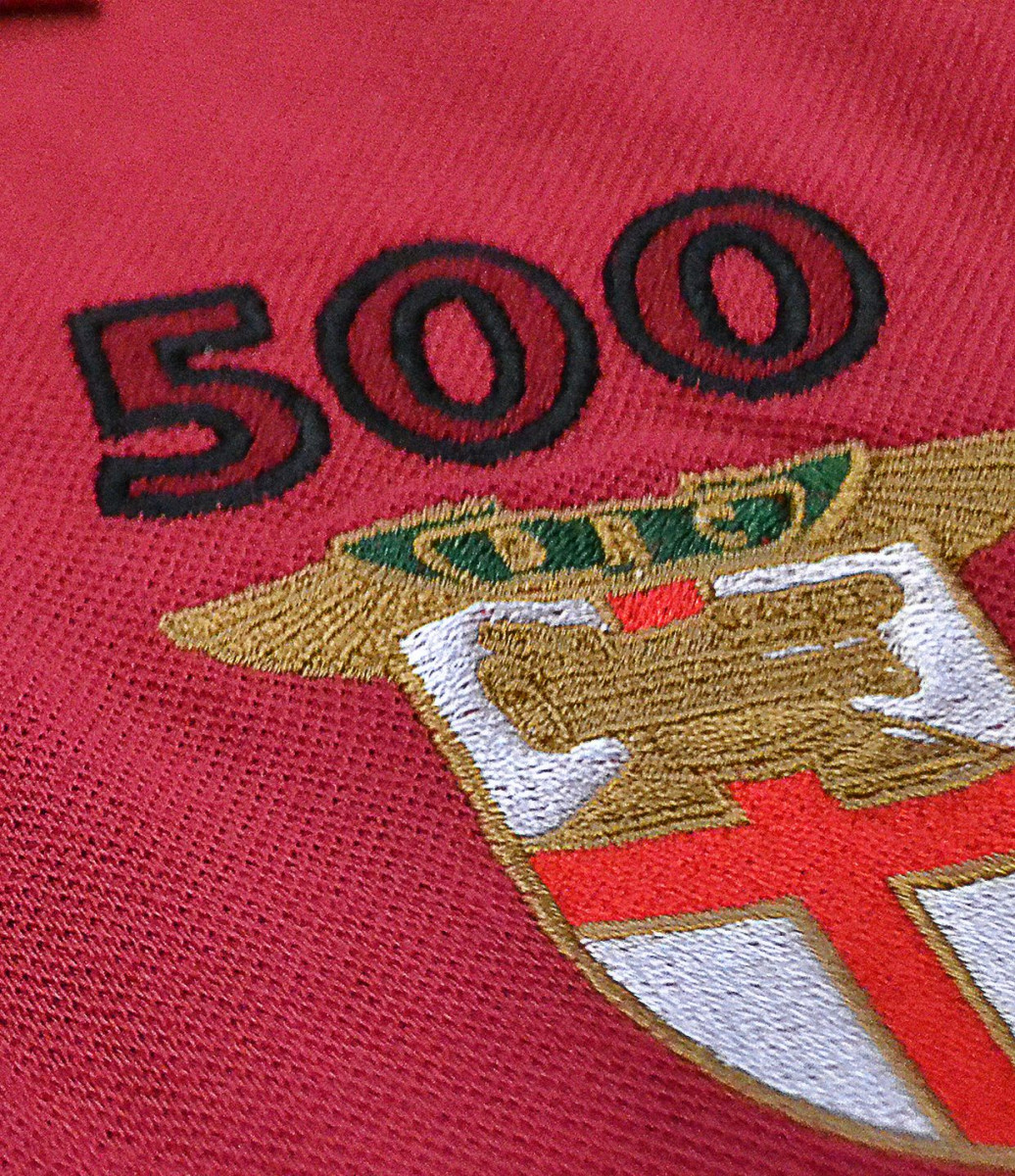 Delivery
Delivery is two weeks from order approval. We aim to make delivery costs reasonable for you, for example 60 polo shirts will cost around £8.90 +VAT to be delivered mainland UK.
Express Service
Do you have a special event and need your order urgently?  As all the work is carried out in our factory we can usually help out.  Just  let us know your requirements and we will move Heaven and Earth to make sure we deliver for you.
It's all part of the service.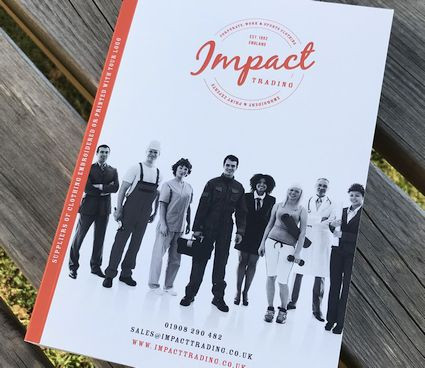 Embroidering Your Sample Logo for Approval
There is a "once only" origination cost with your first order of £20.00.  Once this has been completed we can use the file on your future orders.  Large embroideries, for example on the back of a jacket may cost a little more.
Embroidering Your Logo onto Our Uniform Range
For standard embroideries onto the left breast, sleeve and back of the neck the cost is £2.00 per garment.  Standard large back embroideries will cost £5.00.  On occasion this may be less e.g. for lettering.  A print for very large designs may be a better option, we are happy to advise on the best solution.