Welcome to Small Woods merchandise website.
We are the national organisation for woodland owners, workers and supporters. We stand for living sustainable woods: alive with wildlife, people and work. Every purchase helps us achieve our aims.
Please note garments are embroidered to order and the turnaround time is two weeks from receipt of order. As garments are embroidered to order if you have any concerns about sizing please contact us as garments are no returnable once embroidered.

www.smallwoods.org.uk   Twitter @lovemallwoods https://twitter.com/lovesmallwoods   Facebook https://www.facebook.com/smallwoods.org.uk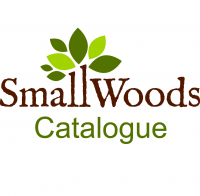 Catalogue